READ THE BIBLE ONLINE
Rightly Dividing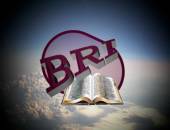 the Word of Truth

BEREAN RESEARCH INSTITUTE
DOWNLOAD
FREE SEARCH SOFTWARE
God's Word

the King James Bible
The Founder of BRI also owns two businesses that may be a help to you.
If you are considering buying solar electric equipment or building a website, please consider contacting us for those needs by:
(Clicking on the Banners to the Right or on the links below):
THANK YOU!!
Home of the Berean Research Institute
Whether you are a bible-believing Christian (disciple) or a member of a man-made religion (including atheism), we would like to challenge you to:

"Prove all things; hold fast that which is good." (I Thess 5:21)The men of Berea were more noble than those in Thessalonica because "they received the word with all readiness of mind, and searched the scriptures daily, whether those things were so." (Acts 17:11)

Jesus warned that deception would be the trademark of the endtime (Matt 24), and his warning applies to everyone - including those who profess to be in Christian denominations: Baptists, Pentecostals, Catholics, JWs, Adventists, and Mormons alike.

So, please select an article from one of the index tabs above, and join with us in studying to shew ourselves approved unto God, workmen that "needeth not to be ashamed, rightly dividing the word of truth." (II Tim 2:15)
STUDY TOOLS:
1. Click on the BRI logo in the top left corner of this page, to open a chapter index of the Bible
AND/OR
2. Click on the illuminated bible in the top right corner of this page, to download a FREE and excellent bible search program.
AND/OR
3. Use our new SEARCH WINDOW in the menu bar on the left of this page, to search this website

4. We have changed the navigation bar to make our site faster - It may look and work a little different than you remember.

5. The Sitemap has a FULL INDEX of all articles
Also, be sure to check our VIDEO section, our BOOK REVIEW section, and our many new articles!
Legal Disclaimer: Terms and Conditions
Salvation | Bible Versions | Sound Doctrine | Endtime | Other Issues | Book Reviews
Home | What We Believe | Contact Us | Audios | Videos
Copyright 2006-2017
All Rights Reserved: Mike Wright - Berean Research Institute
web design by Centurion Digital: websites@centuriondigital.com
The "Berean Research Institute" is a scripture-based, family-oriented area of cyber-space wherein men, women and children can research beliefs and doctrines that impact their assembly, ministry and/or personal lives.
We encourage all to fear God and to keep his commandments by searching the scriptures daily and by being doers of the word.
Many people today claim to be Christians, disciples of Jesus, but fail to continue in his word as commanded in John 8:31, and therefore are deceiving even themselves. (James1:22) The result of such deception will be exclusion from the Kingdom of God (Matt 7:21-23 and Matt 25:8-12).
Not everyone ... shall enter the kingdom of heaven; but he that doeth the will of my Father which is in heaven. (Matt 7:21)
If you consider yourself to be a Pentecostal, Baptist, Catholic, JW, Adventist - even a life-long one - and are convinced that you are on your way to heaven, we encourage you to consider some of the biblical doctrines that we examine in these articles and videos - and be SURE that you are on your way to heaven.
That is our ultimate goal for you - that every one of you obtains eternal life!!